nyc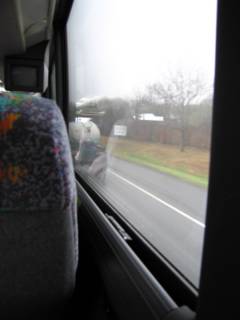 bus ride up to nyc. somewhere in between maryland and nyc. between catnaps and a fully loaded ipod, the ride's not half bad.
after calling my sister for the 4th time and having her repeat the location of the hotel, i finally figured out which train i should take and which station i should get off at. the sun was starting to set on my walk from the station to the hotel.
taking a breather while shopping on 5th ave. ducked into dean and deluca for a cup of coffee. made fun of people walking outside the window. waited 15mins in line to piss.
3:55pm on saturday. on the bus, about to leave for home. outside, nyc keeps on moving.
Labels: pics